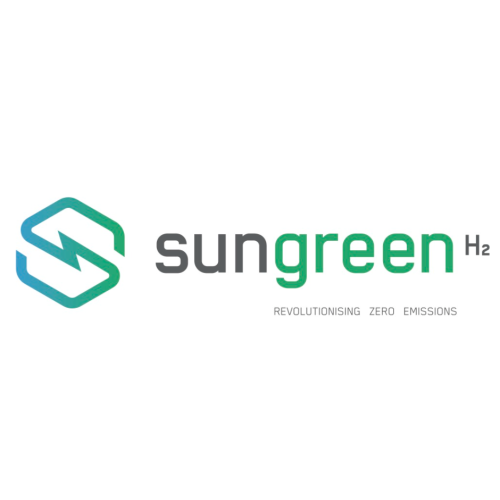 SunGreenH2
SungreenH2 uses nanotechnology and advanced materials to create the world's highest performance electrolysers for green hydrogen production at a low cost.
Company Details
Website

Fundraising

Round opening soon
Learn more
About
SunGreenH2
Problem
Hydrogen is a high potential, clean energy source. However, today's electrolysers which are the key equipment used to make green hydrogen, are expensive and inefficient The market leading technology, alkaline electrolysers, suffer from low efficiency and relatively lower compatibility with intermittent renewable energy. Other existing technologies like the proton exchange membrane electrolysers rely on high amounts of critical rare materials usage like platinum, iridium, gold and titanium which are expensive and, particularly in the case of iridium, are in limited supply. As a result, green hydrogen is 5x more expensive than fossil fuel based grey hydrogen.
Solution
SunGreenH2 have developed proprietary nanostructured materials and used nanocrystal engineering to achieve world leading performance and reduce the cost of electrolysers. We are developing a modular, scalable electrolyser system demonstrating our high performance component technology for green hydrogen production at low cost. This opens the door for widespread adoption of green hydrogen by transport, industry, and energy storage. We are thus unlocking sustainable, scalable, on-site green hydrogen production globally. Our proprietary platform technology is the result of 10+ years research in electrochemistry and nanotechnology.
Differentiator
Electrolyser systems built with our developed materials show the following competitive advantages compared with traditional technology:
Ability to operate at high current density and in a wide dynamic operating range i.e. superior compatibility with renewable energy.
World leading efficiency with 200% increase in production.
10% decrease in energy consumption.
50% reduced space requirement due to halving in stack size.
33% lower electrolyser capex cost.
Biggest Achievements
Awarded "Breakthrough capex cost improvement in H2 production" at Ruhr Summit Germany by one of the world's leading industrial groups.
Joint technology development with global engineering company for marine applications.
Stack trial opportunity with major European utility company.
Test-bedding electrolyser at clean energy demonstrator plant in Singapore.